We take care of your Q.wiki!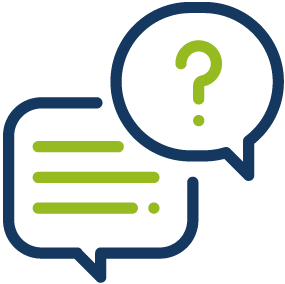 Discover the services and individual solutions of our customer support.
 
One contact person, many advantages – benefit from particularly intensive support in dealing with Q.wiki!
Make a maintenance appointment and use the latest features of Q.wiki!
---
You can reach us from Monday to Friday between 09:00 - 17:00*.
9 of 10 points

is the average customer satisfaction in support.
All customers

You wait a maximum of 2 minutes for the next free employee.

If all employees are on the call, we automatically receive a notification and get back to you as soon as possible.

We solve your problems either directly on the phone or bring them into our ticket system.
Q.wiki Now customers

Your e-request is entered into our ticket system according to the first-in-first-out principle.
You will be informed automatically about each processing.
We will get back to you promptly with an answer.
Q.wiki Enterprise customers

Your e-mail is entered into our ticket system on a first-in-first-out basis.
You will be informed automatically about each processing.
We will get back to you promptly with a response.
* excluding national holidays and public holidays in North Rhine-Westphalia
---
Our flexible service for your individual requirements
We are happy to put together an individual service offer for our Q.wiki Enterprise customers, tailored to your needs.
Individual response times
 
Response time 8/16
Critical Issue: 8h
Major Issue: 16h**
Response time 2/8
Critical Issue: 2h
Major Issue: 8h**
Personal Technical Account Manager (TAM)
personal contact and individual service
fast response times and needs-oriented support processes
organization and implementation of technical training
** the exact definitions of Critical and Major Issues are part of our terms and conditions
---
You have more questions about our support?
Search our FAQ database first for an answer:
For all our customers to enjoy the same conditions, our support is run as a first-in-first-out service, meaning that enquiries are processed in the order they arrive. Enquiries can only be given priority status by adding response times, and for the defined cases only – we kindly ask for your comprehension in this regard.
Please direct all questions regarding your service sheet to support@modell-aachen.de. Our support leader will contact you soon after to discuss the service sheet with you. Please note: Service sheets that are older than four weeks can no longer be queried. Be sure to review your monthly service sheet carefully, ideally immediately upon receipt!
Q.wiki welcomes your ideas and development requests! Kindly send them to feedback@modell-aachen.de and describe your preferred feature. The more detailed your description, the easier it is for our product owner to understand your request and rate it. Unfortunately, our product owner is unable to answer each query individually.
Just write us a ticket via your help widget in your Q.wiki.
The time it takes to rectify a bug depends on many different factors. We therefore ask for your comprehension that our support team is unable to provide specific details on this. The team member handling your request will inform you during the next scheduled maintenance which bugs were fixed.