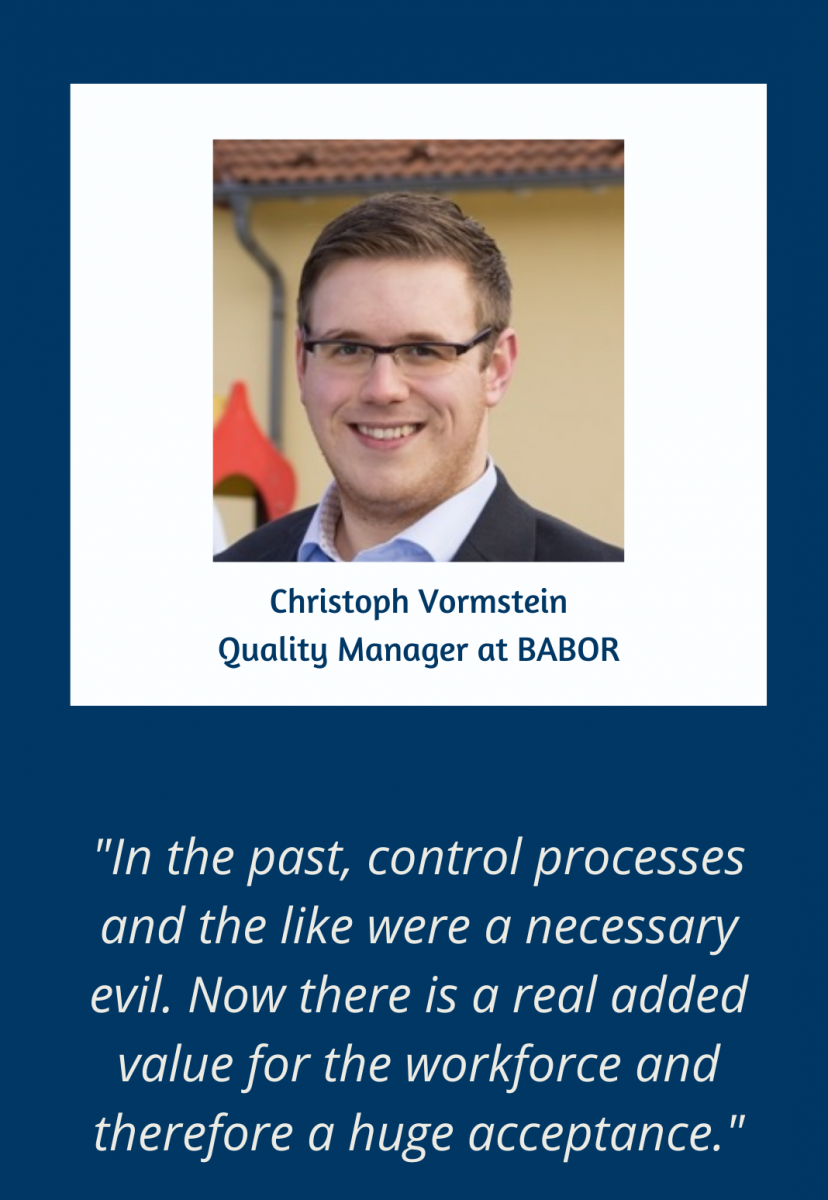 About BABOR Beauty Group
As a medium-sized family business, BABOR has been developing high-quality cosmetic products for over 60 years. The company thinks about the beauty of tomorrow, as well as the business success of the day after tomorrow.
This is why we do business sustainably and for the long term, and why we take advantage of business opportunities. We have a long-term personal partnership with our employees and customers.
---
The challenge ahead of Q.wiki
I like to refer to our previous quality management system as "digi-log": It was the digital representation of an analog document folder via SharePoint. However, we were unable to map our internal approval workflow or process descriptions directly in the system.
We therefore uploaded our workflows in the form of Word documents in the system. Afterwards we could only find them by their document number or title. This was not a good solution either for the QM team or for the managers and employees – this system was primarily used to pass audits.
The decision for Q.wiki
The market for innovative quality management systems is still quite young. That is why it was important for us to work with a partner who is future-proof in competition and regularly offers new features.
Furthermore, Q.wiki convinced us as an all-in-one solution for digital quality, process and knowledge management.
The results of Q.wiki
Today, we use Q.wiki throughout the entire company: from manufacturing, product development and administration to customer service. With our Interactive Management System, the attitude towards process documentation has turned 180 degrees: In the past, control processes and the like were a necessary evil. Now there is a real added value for the workforce and therefore a huge acceptance.
In addition to the process area, the glossary function has proved particularly useful - especially for new employees. We also use Q.wiki for
the recording and control of industrial accidents
the development and communication of company agreements
strategic and corporate risk management
---
Get a free test account
free of charge – use the full functionality of Q.wiki Now for 30 days

intuitive – even without training you can work directly in the system

web-based – no installation necessary