Q.wiki is a company's central hub where you collaboratively document processes and work instructions to advance your organisation together. Each knowledge bearer carries experiences and ideas for improvement within them which they share with an interactive management system using the web-based QM software, thereby actively shaping their working environment! Participation is the key to anchoring Best Practices efficiently and sustainably within your organisation: turn passive players into active agents!
Q.wiki allows you to create a solid foundation for an integrated management system that offers maximum transparency, high dynamics, and total reliability: A freely configurable release workflow secures content and formal accuracy. Your antiquated QM manual becomes a vivid information and working platform – resulting in a modern, participatory corporate culture.
Impressions
---
Q.wiki benefits
intuitive process modelling and familiar design for short onboarding phase
active participation of all employees for maximum acceptance
central information platform for process-led knowledge management
customised rights management to protect sensitive information

direct allocation of relevant content to respective audit for straightforward audit action
browser-based solution for minimal technical input
efficient release workflow for reliable content
automated versioning for complete transparency of process flows
integrated file management for forms and master copies
cutting-edge search technology for minimal search and query times
With Q.wiki you manage
process flows and standards
internal knowledge
Q.wiki lets you
establish stable process flows and clear responsibilities
draw on the full knowledge of your employees
pursue sustained and participatory corporate management
perform minimal documentation input with maximum effect
minimise search and query times
---
Q.wiki is available in two versions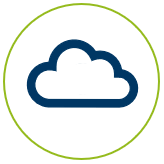 The software and its data are based on a server of Modell Aachen GmbH.
The costs of Q.wiki Now! are tied to the number of users.
You host Q.wiki on your own server.
The costs of Q.wiki Enterprise are tied to the number of employees.
Introduction of Q.wiki
From project to change management: We support you with our experience from more than 400 successful projects in the organizational introduction of an interactive management system. We advise you on all content-related, strategic and technical questions according to your needs.